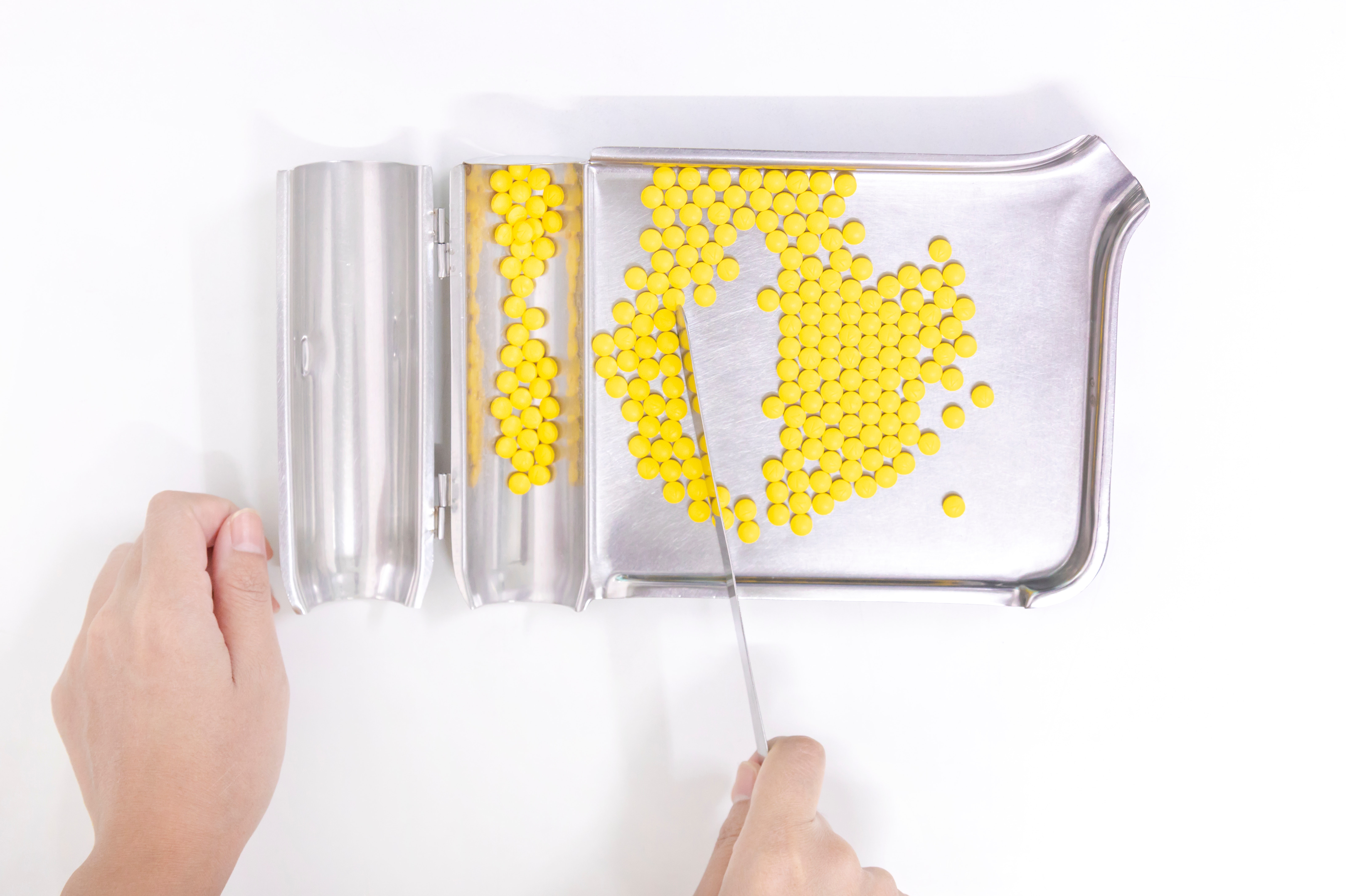 Bulk Medication Dispensing
Are you dispensing medications in bulk and need software to manage your inventory and reporting? MEDeRx physician dispensing software integrates a robust dispensing platform with automated PDMP reporting and inventory management tools to support your growing needs. Doctors around the country are turning to MEDeRx to automate their dispensing programs and take advantage of the latest technologies to enter the world of in-office medication dispensing.
Bulk Inventory
Does your clinic or practice utilize bulk suppliers to cut down on inventory costs? MEDeRx dispensing software supports both prepacked and bulk inventory dispensing. Dispensing Bulk Medications follows the same basic work flow as dispensing standard (prepackaged) medications. You can even dispense bulk medications in the same order as standard medications. To learn more about Bulk Medication dispensing contact us today to speak with our member service team or schedule a live software demo.
Bulk Suppliers
If it is flexibility you are looking for, look no further. MEDeRx offers integrated medication suppliers for your convenience. Integrated suppliers are those suppliers that MEDeRX currently have a relationship with and work harmoniously with our software for online ordering and inventory needs. But don't worry, if you are already satisfied with your current medication supplier, MEDeRx software solution works seamlessly with your current inventory supply chain. Urgent Cares, Weight Loss Clinics, Pain, Vitality, Podiatry, Universities and more lean on MEDeRx to meet their specific needs. Every clinic is unique and MEDeRx will ensure you have ALL the tools needed to optimize your dispensing program.
PDMP Reporting
As doctors across the country already know, MEDeRx software automatically reports to states that require PDMP saving you time and worry. Compliance is the name of the game and MEDeRx will ensure you are staying compliant with all of your PDMP reporting needs. If you have questions about PDMP reporting or just want to verify the knowledge you already possess is accurate, please contact us today and learn more.
Contact Us
Whether you are new to medication dispensing, a savvy veteran or just want to learn more, let MEDeRx guide the way. We would love to hear from you and provide you with industry leading knowledge. For more information on MEDeRx or to get any of your questions answered, please reach out directly at mederxonline.com
Have questions? We want to answer them
Contact us today to learn more about MEDeRx or to request a live demo of the software. We can be reached by Phone, email or by submitting the contact form. We look forward to talking with you.
Sales & Customer Support (208) 209-4333
Email: support@mederxonline.com