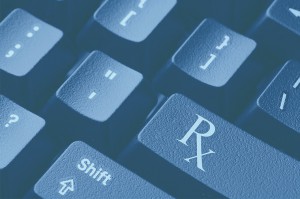 ARE PHYSICIANS ALLOWED TO SELF PRESCRIBE OR PRESCRIBE TO FRIENDS AND FAMILY?
According to Opinion 8.19 of the AMA Code of Medical Ethics, "physicians generally should not treat themselves or members of their immediate families." The AMA cites the following reasons against the practice of physician self-prescribing:
Professional objectivity may be compromised when an immediate family member or the physician is the patient; the physician's personal feelings may unduly influence his or her professional medical judgment.
Physicians may fail to probe sensitive areas when taking the medical history or may fail to perform intimate parts of the physical examination. Similarly, patients may feel uncomfortable disclosing sensitive information or undergoing an intimate examination when the physician is an immediate family member.
When treating themselves or immediate family members, physicians may be inclined to treat problems that are beyond their expertise or training.
Family members may be reluctant to state their preference for another physician or decline a recommendation for fear of offending the physician. In particular, minor children will generally not feel free to refuse care from their parents. Likewise, physicians may feel obligated to provide care to immediate family members even if they feel uncomfortable providing care.
The AMA also cites certain examples of appropriate physician self-prescribing and prescribing to immediate family members.
This would include emergency settings or isolated settings where there is no other qualified physician available. The AMA sees no issue with a physician providing routine care for short-term, minor problems; however, except in emergencies, Self prescribing is not appropriate for physicians to write prescriptions for controlled substances (I, II, IV) for themselves or immediate family members.
Source: http://www.ama-assn.org/ama/pub/physician-resources/medical-ethics/code-medical-ethics/opinion819.page?
Are there self-prescribing laws physicians should know about?
While the AMA's guidelines address the ethical issues for physicians, state law must be followed in every instance. Some states have laws that discipline a physician for prescriptions written outside the course of his or her medical practice, which could include self-prescriptions and prescriptions for those that do not have a documented patient-physician relationship. Additionally, the same conduct may also violate pharmacy statutes in those states that prohibit the filling of prescriptions which were not obtained through a physician-patient relationship. Every physician should find out what is allowed in their state and guide their conduct accordingly.
Here is a link that provides a state by state analysis of self prescribing laws. Source: http://irishhealthcarerarediseasestarlovcyst.blogspot.com/2015/01/state-by-state-opioid-prescribing.html